Certified ScrumMaster with Lego bricks
Geoff Watts
Holborn, London
14th - 15th Sep 2016 , 9.00am - 5.00pm
This Certified ScrumMaster course is aimed at people relatively new to Scrum who want to know more. As part of this certified course you will learn about the Scrum framework, the ScrumMaster role and experience how a Scrum project is planned and executed.
Geoff Watts will guide you through a simulation of a Scrum project using Lego bricks in the main part of this course. You will plan, run and review Lego construction sprints, these will allow you to discover the challenges that you might encounter when transitioning to Scrum and learn some of the techniques that will make your application of Scrum more effective. The open structure of the course allows for plenty of for questions during the games.
What you will learn:
• The values and principles of agile development
• The Scrum framework: its artefacts, rules and ceremonies
• The roles and responsibilities in a Scrum team
• How to plan for a multi-team, multi-sprint project
• Tracking progress over the course of a project
• Common challenges when introducing Scrum to an organisation
After successful completion of the two day course, attendees will be put forward for the Scrum Alliance CSM exam.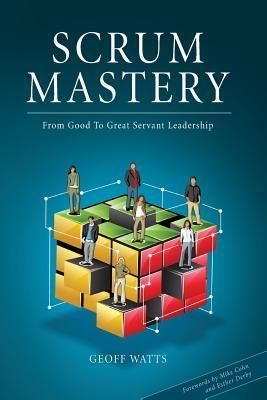 Introduction
Agile values and Scrum origins
Scrum flow
Empirical management
Definition of done
Scrum Roles
Product owner, team and ScrumMaster: authority, responsibility and collaboration
Product owner team and hierarchies
Product Owner
Desirable qualities of the product owner
A day in the life of
Common mistakes
Visioning and The Product Vision
The product vision
Benefits of the product vision
The vision in action
Desirable qualities
The minimal marketable product
Simplicity and Ockham's Razor
The vision and the product roadmap
Techniques for creating a powerful vision
Sprints
Characteristics
Formulating powerful sprint goals
Sprint planning, Daily Scrum, sprint review and sprint retrospective
The Product Backlog
Product discovery and requirements in Scrum
Product backlog characteristics, structure and form
Grooming the product backlog
Identifying and describing items: user stories on the product backlog
Prioritisation
Getting ready for sprint planning
Progressively decomposing and refining items
Collaborative grooming workshops
Non–functional requirements on the product backlog
Release Management
The project levers and the cone of uncertainty
Software quality
Timeboxed releases
Early and frequent releases
Quarterly cycles
Estimating product backlog items with story points and planning poker
Choosing the right sprint length
Determining velocity
Working with the release burndown chart and bar
Creating the release plan
Tracking and reporting the project progress
Large and Distributed Scrum Projects
Brook's Law
Organic growth and Conway's Law
Team set–up
Multi–team planning and coordination
Shared norms and assets
Dispersed teams
Distributed Scrum project tips
This course is aimed at anyone interested in starting a Scrum project or wishing to improve their current Scrum implementation. Naturally intended for those taking on the ScrumMaster role, it is equally useful for any Scrum team member.
Prerequisites:
This course has no pre-requisites although we recommend you read the Scrum Guide prior to attending this course. Scrum is defined completely in the Scrum Guide by Ken Schwaber and Jeff Sutherland, the originators of Scrum.
Following successful completion of the course, you will be qualified and ready to pass the Scrum Alliance assessment exam. This multiple-choice, online test is required to become a Certified ScrumMaster, which includes a one-year membership to the Scrum Alliance, where additional ScrumMaster-only material and information are available. Further information on the certification exam can be found here.
SEUs: This course qualifies as 16 Scrum Educational Units (SEUs) toward the 70 required to become a Certified Scrum Professional (CSP).
Project Management Institute (PMI):
This course counts as 15 of the 21 contact hours needed of Agile Project Management Training to be eligible for the PMI Agile Certified Practitioner (PMI-ACP) certification.

This course also counts for 15 Professional Development Units (PDUs).
Great class, lots of interaction and examples.
Kevin Young | IT Director at Hearst Magazines UK
Extremely enjoyable, interactive and practical.
Alex Luck | Lean Change Consultant at RBS
Never a moment where there was a sense of a stupid question, challenges were dealt with well. Facilitation was excellent, remembering everyones name off the bat blew me away.
Dominika Ongers | Lean Change Agent at RBS
Great interaction with all the participants in a strong learning environment. Enjoyed the course and the lego!
Harshad Barve | Senior Lean Leader at RBS
Very interactive and fun course. Geoff was not afraid to challenge and didn't always give an answer allowing delegates to work through/ arrive at answers themselves.
Ibiyemi Osinaike | Lean Manager at RBS
The class was fun and interactive with stand-up interactive teaching by Geoff rather than a slide show.
Oliver Sage | Trade Support Analyst at Bank of America
The course was inspirational, fun and interactive and the use of games bring Scrum to life.
Shaun Littlewood | Product Development Manager at Specsavers
This is the best course I have ever attended.
Ashish Ganatra | Web Developer at Appnotiq Ltd
There are many ways to implements Scrum. (Would also like some Lego that disassembles itself)
Ryan Smith | ScruMaster at Holiday Extras
I learned to think about the approach to projects differently.
Peter Myles | Head of Development at Sungard
The practical application via Lego was great - it really worked to show universal examples of how the structure actually works.
Emily Pulham | Global Coordination Lead at Lush
Enjoyed the Lego-based Scrum practice - valuable to learn roles and what their responsibilities are.
Fiona Shaw | Senior Project Manager at Atkins
The most valuable part of the course was the adaptability for the non-technical space (the rest of the company, apart from the dev team)
Debbi Allen | Head of Stories at Lush
I like the fact that we kept the material real and related to real life.
Steve Barker | Lead Developer / Scrum Master at Pearson
My favourite part is linking the practical elements back to the actual real world. Really useful to bring the class alive.
Gareth Bradley | Product Manager at Spigit